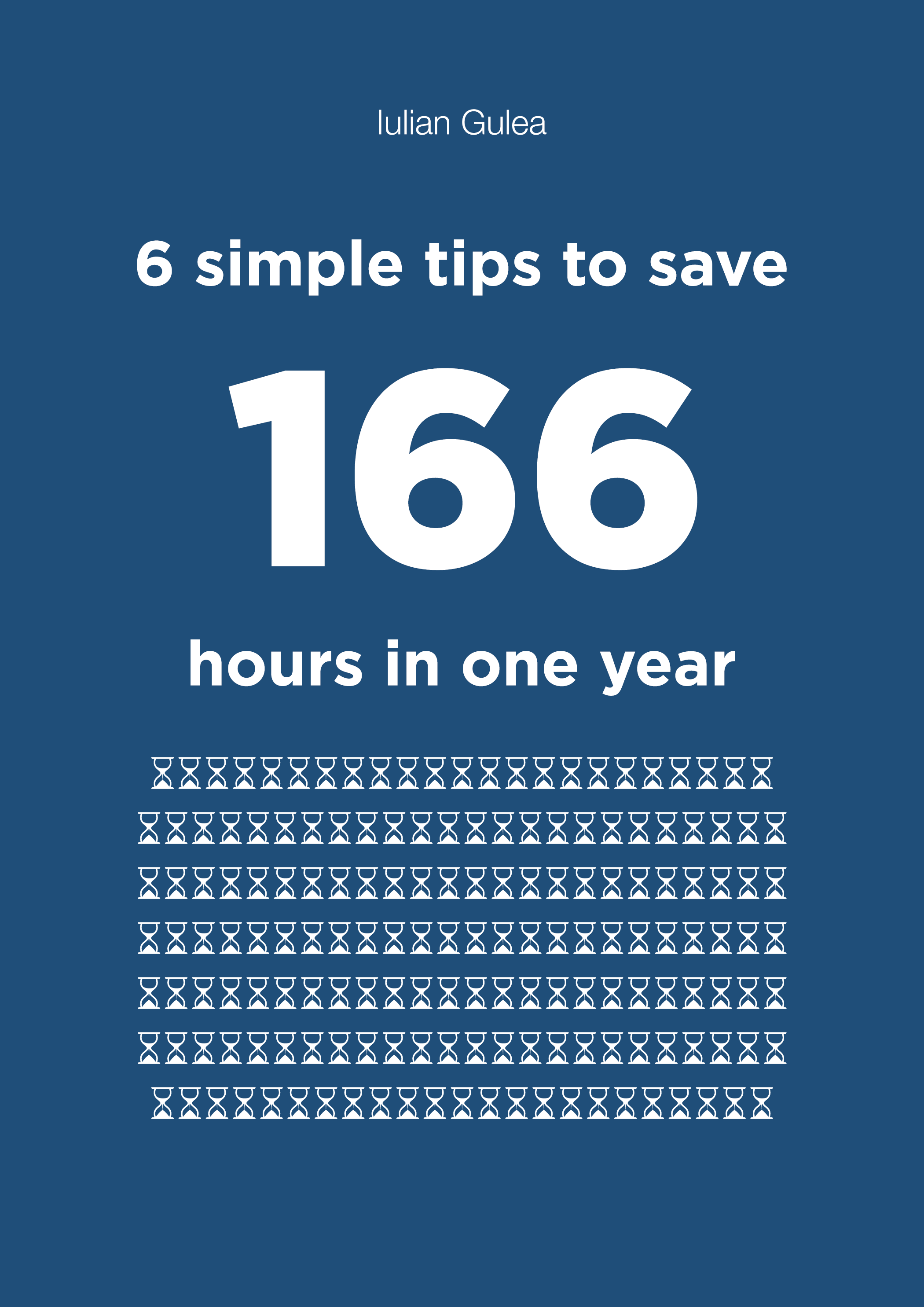 "6 simple tips to save 166 hours in one year" is a short book that shows you how to spend your time more efficient. It is both for beginners and experienced PC users, for those who develop programs as well as for simple users. You will find out how your precious time can be saved at work so you can dedicate it to your family and friends.
The monotonous everyday operations will be as easy and fast as never before. I've used the described techniques for last 8 years in my work and can assure you that they really work on practice. Now I've written a guide to share what I learned.
Contents
This book provides tips worth knowing about your daily computer work. By utilizing my practical advices you'll be able to become truly "armed" and productive. You'll find a wealth of valuable information in this book, including:
Guide to spend your time efficiently
Methods to fix committed errors quicker
Fasten your business email communication
Improve your skills in writing everyday texts/programs
Make your computer much faster
Software that can help you significantly reduce number of your mistakes
Shortcuts to your efficiency
"6 simple tips to save 166 hours in one year" is a profession-neutral informational resource that doesn't waste your time. The reading will be easy and enjoyable and in the same time very useful.